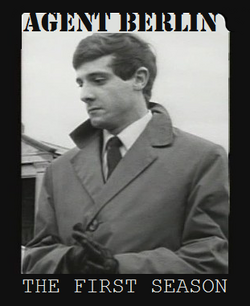 Agent Berlin is a Brunanter period drama television series created and produced by former military Joe Locker, working for BR&T. The series premiered in Brunant on 7 October 1967 and four seasons were made. Starring Martin Carbonell, it was a spy series that ran until 1971. Agent Berlin was one of the first successful Brunanter television series. The show focused on "Agent Berlin", a Brunanter secret agent operating in the height of the Cold War.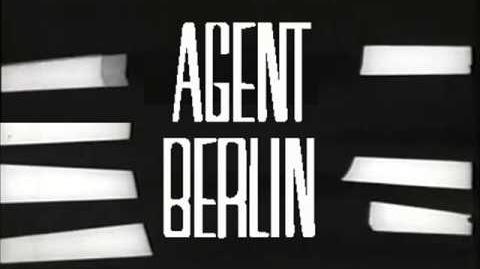 Set during the Cold War period in the 1960s, "Agent Berlin" is about a Brunanter spy working for the Brunanter Intelligence Office. In the 1960s, Thomas Coelen became active with Brunanter Royal Guard and was later promoted to the IO. Coelen was sent to Berlin, where he would pick up his spy name. His boss, Laura Freeth, travelled with him and he felll in love with her. Having some adventures in Berlin against the communists, Coelen and Freeth became very famous/infamous among spy organizations.
However, after some years (season 3), Agent Berlin was shot down near Görlitz, East Germany and had to free himself from prison and escape the country. Freeth got a new partner with Coelen away. Coelen travelled to the Soviet Union were he became active as spy again, working for the IO. At the end of season four, Agent Berlin returns to Brunant and is reunited with Freeth.
The first seasons were mostly representing the drama, emotion and ethos, however, the other seasons were exiting and showing action.
Agent Berlin's first season was released on DVD by BBN in 2005, followed by the next three seasons from 2007. Several books, written by different authors, were published and even a theater play from 1974 was seen in some Brunanter halls but it failed, the play.
In 1991-1993 all four Agent Berlin seasons were broadcasted again on BBN 2. In 2001 the series were normally shown again but other 70s and 80s shows were given priority. Since January 2014, the series have been broadcasted and all four seasons will be seen on BBN 2.
Community content is available under
CC-BY-SA
unless otherwise noted.