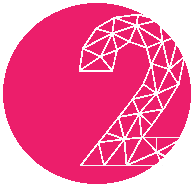 BBN 2 is the sports and cultural programming channel of BBN. BBN 2 focuses on sports and cultural broadcasting. In the morning the channel broadcasts regional shows including local programming in Barzuna and Arabic (most programs are in English). During the day it shows sporting events and reports on football, basketball, athletics and others. In the night if shows local programming and films.
BBN 2 was Brunant's second television channel, founded in 1965. It broadcast solely in English. BBN 2 became primarily English-language in 2018, with the Dutch programming going to the new BBN 7.
1965–1977
1977-1979
1979-1989
1989-1996
1996-2007
2007-2018
2018-present

BBN Television:




BBN Radio:



BBN International:


Community content is available under
CC-BY-SA
unless otherwise noted.