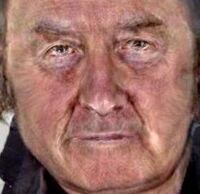 Charlton Desmond Heinrich von Ratzburg bis Schatzhoven, Count of Drenthe (17 February 1919 - 12 August 2018) was the oldest Conservative Judge of Carrington.
The count was born to a Noble family - his mother was the only daughter of a Scottish clanlord and was born in the Scottish highlands, his father was a German prince whose mother was a Swedish Sami. His family is predominantly of White European background of mainly Nordic-Germanic ancestry. In 1964, with the death of his aunt, Maria von Herrenhausen, he became the Count of Drenthe.
Mr. von Ratzburg bis Schatzhoven is a very conservative man who used to be a White Nationalist and a fierce opponent of the Multicultural society. He got much milder and friendlier as he aged, however, and has since renounced most of his extremist view.
Personal life
Edit
Marriages
Edit
Charlton Desmond Heinrich von Ratzburg bis Schatzhoven has the noble title of Count. The count was married twice: to Anne-Marie van Zuideberg (1916-1952) from 1941 until her death in 1952 and to Annika Hovenberg-Smalders (1923-1991) from 1953 until her death in 1991. The count has five children (two from the first and three from the second). He never remarried after his last wife died and remains a widower. The count has thirteen grandchildren and fifteen great-grandchildren as of 2013.
The count's children include:
Wilhelmina "Wilma" Patrickson (1943), married with issue
Patricia Parker-Vendi (1947), married with issue
Donatello von Ratzburg bis Schatzhoven (1953-1981), unmarried and without issue
Drake Amadeus von Ratzburg bis Schatzhoven (1955), married with issue
Harold Philippe von Ratzburg bis Schatzhoven (1959), married with issue
Household
Edit
The count lives with his youngest son and his in-laws in a large villa. He spends the winters alone in his wooden shack up in the mountains where he spends his time fishing, hunting and writing books, poems and short stories. He has been working on his memoirs lately. He died in August 2018.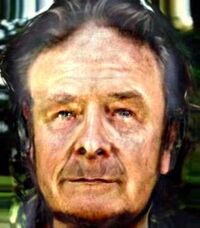 In February 2012, at 93, the Count of Schatzhoven officially became the nation's oldest living Judge. In April 2012, he is reported to have suffered a minor stroke which left him partially paralyzed and his speech incoherent. It is suspected he might also be suffering from dementia, but this has not been confirmed by the family.
The Judge is, according to his son Drake, "very frail" and unable to perform his duties as a judge anymore. Therefore the Count stepped officially down from the position in February 2013. It had been well over a year since he last served as a judge in any trial. His habit of falling asleep during trials was likely a reason for his decision to ultimately step down.
On June 9, 2013, he suffered a minor stroke that left him partially paralyzed and largely unable to speak.
Community content is available under
CC-BY-SA
unless otherwise noted.