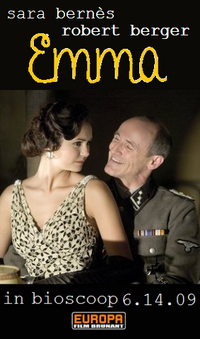 Emma is a 2009 movie from Europa Films based on Christine Bender's bestselling book Emma. It is set during the German occupation period.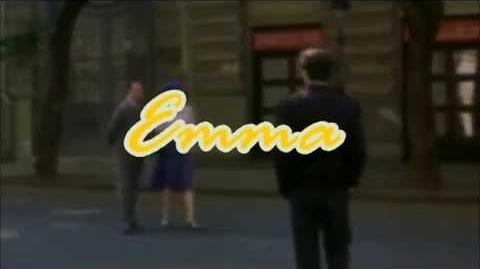 Emma (Sara Bernès) was a wealthy Brunanter socialite during the 1930s who loses her life, her husband and most everything following the German Invasion in 1941.
Fearing for her safety and that of her son, Joseph, she makes the acquaintance of a German colonel, Friedrich Sitzer (Robert Berger), who takes her in as his mistress. Emma endures abuse at Sitzer's hands, but does so in order to have food, shelter and protection for her and her son. Despite this, there is suspicion from many that she is a collaborator and the resistance begins suspecting her.
Emma takes the time to bring her neighbors gifts, food and other forbidden necessities. But, soon after they disappear ore are killed and the resistance begins to suspect she is framing up innocent people. It is later revealed that Sitzer sends men to spy on her, as he does not trust Emma (for being Brunanter) and has them all arrested without her knowing.
As American troops near the capital, Emma decides to flee with her son in order to be spared from the Germans. But, with the resistance looking to hunt down collaborators, Sitzer agrees to hand her over and other supposed collaborators in order to be given safe passage and fair treatment. Emma is shot along with the others and young Joseph is left to roam the streets.
Release and reception
Edit
Emma was released in cinemas on 14 June 2009. It was rather well received for capturing such a difficult topic and Bernès received lots of praise as it was her first major role since the 1999 film Boisterous Nights.
Community content is available under
CC-BY-SA
unless otherwise noted.