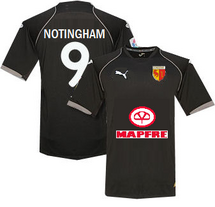 FC Donderar is a professional football club based in Donderstad that currently plays in the First League. It was founded in 1923 and plays at the Donderstadion, which hosts up to 12,278 people every match. They have won the First League five times in its history. In the 2012-13 First League, Donderar finished a surprising fourth due to its average squad and no star player. For the 2013-14 season Donderar signed a lucrative sponsor deal with MAPFRE Insurance and began to acquire several notable players to bolster the squad.
Early History (1923-1950)
Edit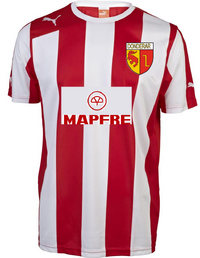 Fc Donderar was created in 1923. In the first years it wasn't very big but in 1926 it was second placein the league. The first title of the club was the Johan II Cup, 1949.
Modern History (2000-)
Edit
Robert Klein served as FC Donderar's president from 1996 until 2010. He was succeeded by Gabriel Fontenoy and Harry Field. In 2014, 60% of the company was sold to Cetatian businessman Serge Sarnenko. Sarnenko is putting a lot of money to make the team good. Some players will be sold and other will be bought to make it better team. Ivan Lipić was hired to be the assistant coach.
But, the start of the campaign of the 2014-15 First League was not good because the team lost 1-0 versus Mediterranean FC. But after that they got 8 wins and three draws and now they are 6th.
Youth Players
Edit
Notable former players
Edit
AFC Champions: 1961, 1967, 1975, 1994, 2006
AFC runners-up: 1926, 1948, 1949, 1955, 1984, 1997, 2009
Johan II Cup: 1949, 1952, 1966, 1989, 1994
The FC Donderar website (TBD)
The FC Donderar online shop (TBD)
Community content is available under
CC-BY-SA
unless otherwise noted.