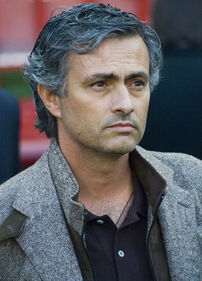 Giovanni Spatola is a Brunanter politician. He is currently the President of the Brunanter football club, Sporting Markstad.
Early life
Edit
Spatola was the fourth of six children raised in poverty on a small farm in north of Carrington. He was born in 1956 to Ludovico Spatola (1920-1972) and his wife (died in 1966). He turned to crime in his early teens. His first conviction was when he was 18, for stealing bread.
Profesional life
Edit
Spatola was involved with the local mafia. The police arested him in 1991 but found no evidense to detain him. He became dedicate to politcs and joined the CDU in 1994. He renounced ties with the mafia in 1994 and now is only affiliated with legal activites.
Spatola bougth a Dortmund Motor Company Sporta of the year he was born. In 2013 he bought the First League team Sporting Markstad.
He moved from the CDU to the Green Party in 2013, and moved to ECO17 in 2017 because of the 2017 Green Party corruption scandal.
Spatola married Maria Franza in 1983. They had four children, Mario (1985), Steffano (1987), Maria (1990) and Giovanna (1992). His wife is with the Partide Familia Barzuna.
Community content is available under
CC-BY-SA
unless otherwise noted.