Johannes "Hans" Fabre (1604 - 16 March 1667) was a renown Brunanter painter and portraitist, known for his detailed portraits, as well as his religious works. He is one best-known European painters of the 17th century. Much of his work can be found in the royal collections of Cettatie.
Biography
Edit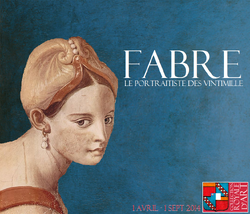 Fabre was born in Niesburg to a family of Brunanter and Occitan origins. He was taken up as a student by a local painter, while working as a blacksmith by day. His first paintings were sold around 1630 and he quickly made a name for himself, though at the same time, rumors abounded that he ripped off his clients, and in personal letters, it was revealed he would augment his income by overpricing his works when compared to contemporaries. He was even known to pay off some shady businessmen to assist in raising the price and prestige of his works.
Fabre initially focused on religious subjects, but by 1640, he was painting portraits for the wealthy. Despite this, he was never rich, being hounded by the local authorities for tax money. He was evicted in 1647 from his house and soon moved to Markstad. From 1651 to 1653, he devoted much of his time towards his masterpiece, titled The Primordial Orgy. This painting went to a prominent Grijzestad family, who purchased it for 30 thalers.
Shortly after, he was also evicted from his Markstad house and with what he had, he left for southern France, There, he came under the employment of the Vintimille family. In 1655, the family was returned to the throne of Cettatie and Fabre became the official court painter. Until his death in 1667, he was the preferred painter of the court and lived in wealth. 
Hans Fabre has long been recognized as one of the finest Brunanter painters. His works can be found in a variety of museums worldwide, primarily the Royal Art Collection in Cettatie, as well as the National Museum of Art in Koningstad, and other galleries. Along with Rickard Helsenberg and Antonius Hasselman, he is considered to be one of the best Renaissance-era painters from Brunant.
Notable works
Edit
Community content is available under
CC-BY-SA
unless otherwise noted.