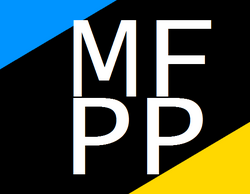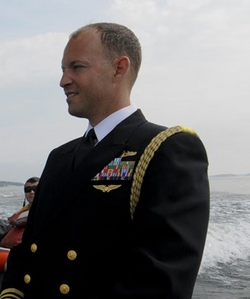 The Multinational Force Phaluhm Phoueck (MFPP) is a multinational force being sent to Phaluhm Phoueck by SEDEF as part of their involvement against armed terror in that country.
Straslander officer Jens Sonderberg is heading the task force, as well as the contingency of Navy and Coastal Infantry troops.
According to a press release, "Brunant is considering a limited, primarily non-combat intervention, possibly relating to security operations." The government then announced Operation Martel, commencing at the end of May.
Libertas will particularly help with medical assistance, transportation and the security and protection without, indeed, fighting and deploying soldiers. A military unit of a so far undetermined number of soldiers will be sent to the crisis' location. It is called Operation Atlas.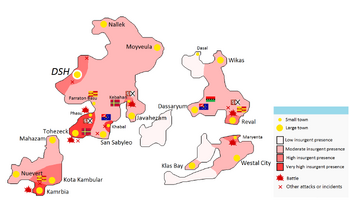 On 13 May, Sonderberg announced that the mission would be named "Operation Resolute". He further announced the first 100 Coastal Infantry marines would be in Phaluhm by 20 May. Pintona has also agreed to supply 10 medical personnel and four soldiers.
For 2016 and much of 2017, the overall strategy saw SEDEF nations in the war being placed in overall "command" of a different province. This plan led to a mixed results, with a perceived lack of coordination amongst the different militaries. The larger-scale Operation Ghost in the summer of 2017 saw several nations working together in the southwestern province of Kota Kambular to somewhat more success, proving the efficacy of cooperative action.
The strategy for late 2017 and 2018 involved much more cooperation and integration among the different countries. In December 2017 it was announced that the Inselöarna Defense Forces would be assisting MFPP in a logistical role. Two helicopters and crews are being deployed for December with further commitments not to occur until the new year.
On 5 February 2017 SEDEF had its twentieth casualty, with two Traspesian soldiers dying and one being wounded. In early September 2018 Inselöarna announced the deployment of 12 Marines and three G-Wagen vehicles to support SEDEF and bolster its air contribution. Pintona's government also announced that its non-medical contribution would end in October.
Operations
Edit
The main command for MFPP is based at SEDEF headquarters in Castramont, Brunant, where high-level planning and strategy occurs, along with member nations' respective military headquarters. Ground operations in Phaluhm Phoueck are at Dauham Sammar Hazaham.
Coalition by number of military personnel
Edit
List of Coalition forces by number of military personnel
Country
Number of Personnel
Contributions
Traspes
1000 combat personnel
Two naval ships
Strasland
100 combat personnel
46 naval personnel
One naval ship
Brunant
400 combat personnel
unknown
Libertas
100 naval personnel
120 combat personnel
Two naval ships
Medical assistance
Pintona
10 medical personnel
4 PDF soldiers
Medical assistance
Juliana
25 police
Police training
Inselöarna
8 air force personnel
12 Marines
Two helicopters
Coalition casualties
Edit
The below chart shows coalition casualties per countries, divided into deaths and injuries, and further shows the length of each country's involvement.