This page or section is a work in progress.
You are welcome to help in its construction by editing it as well.
If in doubt, please contact the most recent editor, Wabba The I.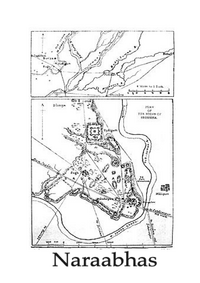 Naraabhas (Sanskrit: नराभास) was an ancient city or kingdom in Brunant frequently referred to in early and medieval texts. It was visited by Mauryan traveler, Pushpganga and was reported to be in ruins even then although the foundations still remained. Pushpganga described the kingdom as extending surrounded by water. He described the capital city on the south. The city probably lost its importance after the 5th century and the name survived in a localized form. Naraabhas is identified with Narvas located on Rose Island, Brunant.
Community content is available under
CC-BY-SA
unless otherwise noted.