No Angels in Hell



Genre

Crime thriller

Directed by

Produced by

x

Written by

x

Starring

Gregory Hume, Johan de Bruijn, Bibiana Rojas

Music by

Peter Detker

Studio

Liberal Arts Productions, Veritas Cinema, Magistrate Films

Release date(s)

2014

Running time

104 minutes

Country, language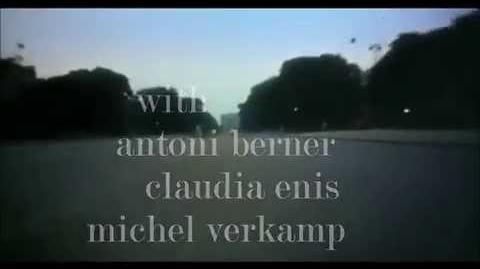 No Angels in Hell is a 2014 action film by Traspesian director Juan del Valle. The film was released in July 2014. The film stars Gregory Hume, Johan de Bruijn and Bibiana Rojas and was produced by Liberal Arts Productions, along with Magistrate Films and Veritas Cinema of Traspes.
A group of cons are attempting to steal priceless treasures from a mobster's home when two of the team members end up betraying the others during the heist, making them do most of the work and then driving off with the jewels. Betrayed by Jan (de Bruijn), Phil (Hume) and Aina (Rojas) devise a plan to try to recapture the stolen treasure. 
But, soon enough the police begin investigating, led by female Inspector Doning. Seeing as the police are tracing the theft back to him, Jan decides to move the treasure out to a secret hideout in southern Brunant. Meanwhile, with Phil and Aina having gotten word after taking out Jan's henchman Tiger, they decide to steal the treasure in transit. They get a van identical to Jan's and during the drive they manage to hijack the van's trwasure without the drivers finding out. 
At the hideout Jan discovers that all his treasure is now gone, save for one gold necklace. And to pile on the bad luck, the police are "mysteriously" tipped-off and they converge on his hideout and arresting him for the theft.
Cast and characters
Edit
Phil Sands (Gregory Hume)
Aina Martines (Bibiana Rojas)
Eric (Antoni Berner)
Jan Rugsteek (Johan de Bruijn)
Tiger (Michel Verkamp)
Inspector Doning (Claudia Enis)
Release and reception
Edit
No Angels in Hell was released on 28 July 2014 and was initially well-received. Early critics have compared the film and its style to other del Valle thriller and action movies, such as Night in Moscow. The film is also inspired by the 1966 action film Triangle of Thieves.
The film was successful in cinemas, one of the top movies of 2014 in Brunant.
Community content is available under
CC-BY-SA
unless otherwise noted.