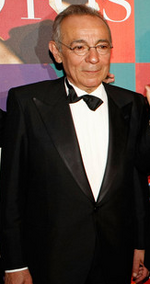 Philip Rennet (born 12 July 1937) is a Brunanter actor known for a variety of drama and comedy film and television roles spanning over 50 years. He is one of the best-recognized and awarded Brunanter actors.
Biography
[
]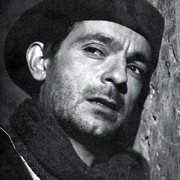 Acting career
[
]
Rennet made his film debut in the 1962 film Burmese Romance, after a brief radio career in the late 1950s. In Burmese Romance he played the role of a Brunanter soldier along with Adrian Coleman. In 1966 he received his first leading role, as Mathis in Triangle of Thieves, where he was commended for his acting. The film won several honors at the Rosetown Film Festival and Rennet was awarded the Barker Award for Best Actor.
Rennet was a recurring star in the television series Monster Hospital in 1965 and 1966, playing the role of Bob the goblin, a 30 centimeter tall janitor known for pipe smoking. Rennet won a second Barker Award for Best Actor for his role in Mortimer, the Mortician in 1973.
In 1978, he was given the role of the father in the BBN series Pretty Limited, playing that character until 1981. Despite having a limited role behind Walter Lemthow, he was praised for his acting.
Rennet was cast in the role of family patriarch Richard Bell in Queen Street in 1980. He played that role for 16 years until 1996, where his character died in a car accident. In 1984 he played in the award-winning The Good Man. Between 1997 and 2000 he continued to have cameo appearances in flashbacks and such. He also had a minor role in the war drama Emma.
His most recent role is in the comedy film The Heart Attack, released in 2014.
Personal life
[
]
Rennet was married in 1970 and has two children. Rennet has on several occasion hosted the Rosetown Film Festival. He was a contestant on the 2011 edition of Look Who's Dancing, the oldest dancer on the show to date.