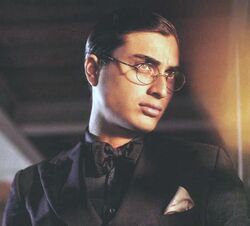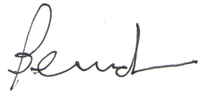 Prince Bernd of Brunant (born February 12, 1986, NC, Lovia) is a Lovian-Brunanter prince and husband of Queen Helene. Born in Lovia he moved permanently to Brunant in 2012. He has been married to Helene for nearly 3 years and they have two children, Princess Marianne and Prince Cristian.
Biography
Edit
Early life and education
Edit
Bernd Donia was born in 1986 to August Magnus Donia and Dalia Muhammed of the famous Donia Clan. He attended primary school in Noble City, Lovia, and he was sent to Grijzestad, where he did his secondary at Ambrosian College and post education at Grijzestad University. There, he met his future girlfriend, Princess Helene of Brunant. He went to Chester Parish in 2008, where he bought the famous Roster Vineyards. He would spend his time between living and working in the farm and spending time in Koningstad with his wife.
As prince
Edit
On 12 October 2011, Bernd proposed to Princess Helene. She accepted following approval from both the government and the royal family, with preparations made for a wedding in the summer.
On July 22, 2012 the couple were married at St. Sebastian's Cathedral after a nine month engagement, the first royals to do so at that church. Their wedding was attended by The King and Queen, close members of the royal family (her brother, aunts and uncles, cousins) and the Queen mother. Other guests included the Donia family (the groom's relatives), President and Mrs. Henneman and other Brunanter and Lovian dignitaries in government.
Following their marriage the couple moved into the Royal Palace in Koningstad. The queen gave birth to a baby girl, Marianne, in February 2013. The couple were expecting a second baby in 2014 and Prince Cristian was born on 26 May 2014.
Both Bernd and his wife are godparents to Princess Sabine of Cettatie (daughter of King Jean-Louis II Queen and Amelie), born in 2012; Emma Augusta Holme of Strasland (daughter of Princess Caroline and Niels Holme), born in 2014; Martin Neves (son of Beatriz Navarro and Sérgio Neves) and Princess Mathilde of Libertas (daughter of Prince Alexander and Anna Pennington), both born in 2016 and Joeri Holten (son of Martin Holten and Gemma Robinson-Catelli), born in 2018.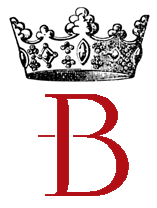 Bernd Galama is of Lovian-American and distant Frisian ancestry on his father's side. On his mother's side he is of mixed Turkish and European ancestry as Dalia Muhammed was born in Antakya, Turkey.
Personality
Edit
Donia is a quiet and eloquent young man. He is less excentric and more down-to-earth then his brothers and sisters and is seen as one of the more low-profile Donia Clan members. He is politically liberal, interested in environmental resource management and very much anti-war and pro-gun control.
The prince enjoys fencing, often playing with friend Martin Holten.
Community content is available under
CC-BY-SA
unless otherwise noted.