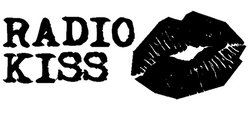 Radio KISS was a commercial radio station based out of Koningstad, Brunant, founded in 1973 and broadcasting from 16 March that year on. It was the first authorized commercial broadcaster in the country, which spurred the closure of pirate radio stations such as Radio Roses.
History
[
]
After the third Warson government passed the legalization of private radio, a number of Brunanters began applying for private licenses. The government radio bureau set up was slow to respond and due to the regulations set forth, most were denied. Disc jockey Andrew Wilson, however, was given the first license and he began broadcasting from his Koningstad studio on 16 March 1973, with the first song being Elton John's "Crocodile Rock". Radio KISS broadcast pop and rock hits from the period, but was careful to follow the government's radio policies closely, not playing songs that would see them fined, as censorship was prominent among rock songs deemed to be inappropriate.
Under the Elteman government, censorship laws were further relaxed, allowing for a broader programming. By the mid-1980s, KISS had become the most popular commercial radio station in Brunant, with only BBN's Radio 1 and Radio 2 having higher ratings. In 1984, radio operations moved to a larger studio in the Industriestad quarter.
Radio KISS went into debt in the 1980s due to too high costs for music and music installations, but also due to financial mismanagement and the popularity of both Radio 3 and other commercial radio stations. The last KISS broadcast was on 28 August 1994 and many of its DJs later joined Radio Live, which is sometimes considered a successor to Radio KISS.