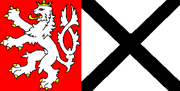 Welcome to Improving Brunant. I am Happy65, the person who will be posting ideas on how to Improve Brunant. Comment on what you think about them.
Citizenship
Shouldn't we create a rule for citizenship like Lovia? For example you must have 50 edits, 200 achievement points and a house to become a citizen of Brunant.
Provinces
My second idea is to have Provinces with governors. This is more likely to boost the wiki as lots of people enjoy politics on Wikinations and people can take part in more elections and make lots of desicions.
Foreign Relations
If we are going to make Brunant big, we need good foreign relations with other Wikinations. We could do this by making affiliates, then making an affiliates page on both wikinations linking each other's websites. We should also add more embassies.
Additional Idea
I have an additional idea. We could buy a tiny island that Lovia does not want so we can work together. Spain bought two in Morroco and one in France so it could happen
Commenting
If you have some ideas about Improving Brunant, then post them in the comment section and they could be featured on Episode 2. Remember to post your opinion about the featured ideas this week.
Happy65 - Peter Wostor -

Community content is available under
CC-BY-SA
unless otherwise noted.