Hello, I am Happy65, the minister of foreign affairs in Brunant. I have an important announcement to make today. We are now opening the Lovian Embassy in Brunant.
I was talking with Semyon Breyev, the official minister of foreign affairs in Lovia and I asked Semyon wether or not he would allow a lovian embassy being opened in Lovia. He said he would be very happy to open an embassy in Lovia.
This will make the Lovian-Brunanter relations even closer than ever before, this also proves that Brunant is the biggest friend of Lovia since we have the first ever official embassy in our country. The lovian immigrants are very happy now.
It is unknown when the lovian embassy will be opened, it is thought that it will be opened in the next 2 months, since it will be a very big new structure standing in an undecided settlement.
I also had the idea of opening a Lovian Quarter in Grijzestad but the new Lovian Quarter settlement is undecided and it is far from being made. I am just happy that Brunant has finally got a lovian embassy so the lovians can enjoy it in Brunant as much as they enjoyed their life in Lovia.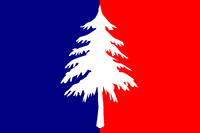 Community content is available under
CC-BY-SA
unless otherwise noted.