Welcome to the Wostor Football News. Today, we will be interviewing the owner of FC Willemstad, Peter Wostor on what his club will be doing in the transfer market.
Part I: Anthony Elteman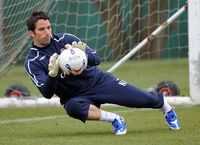 Anthony Elteman of Brunant currently plays for Libertas club FC Skeend
Wostor Football News: "We've heard that you being the transfer manager, you are looking into the possibility of signing FC Skeend goalkeeper Anthony Elteman, is this true?"
Peter Wostor: "I'm very interested in signing Anthony, he is probably our top priority signing since our current keeper is letting in lots of goals. We will have to beat off lots of 1. Liga clubs with high wage offerings though."
Part II: Oudberghen Deal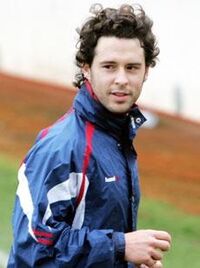 Hans Oudberghen currently plays in the top tier for Charlestown FC
Wostor Football News: "Other than Anthony Elteman, have you got any other players on your mind for buying?"
Peter Wostor: "We are looking at buying one player in particular other than Ant and he is Hans Oudberghen. He is a wonderful player with amazing talent who we can hopefully sign and lead us as captain to the top-tier title. Our only worry is that St Marks Koningstad will sign him first."
Community content is available under
CC-BY-SA
unless otherwise noted.